Inaugural Greeting of New President
Jun.26.2019
In addressing customers' demands, we always do our best without compromise.



Thank you very much for your continued patronage to our company.
On June 26, 2019, I assumed the responsibility as president of Toyo Machinery & Metal Co., Ltd. after the predecessor Mr. Kazunori Sogame. On this occasion, I would like to express my determination to make an all-out effort with all my heart and soul to contribute to our customers.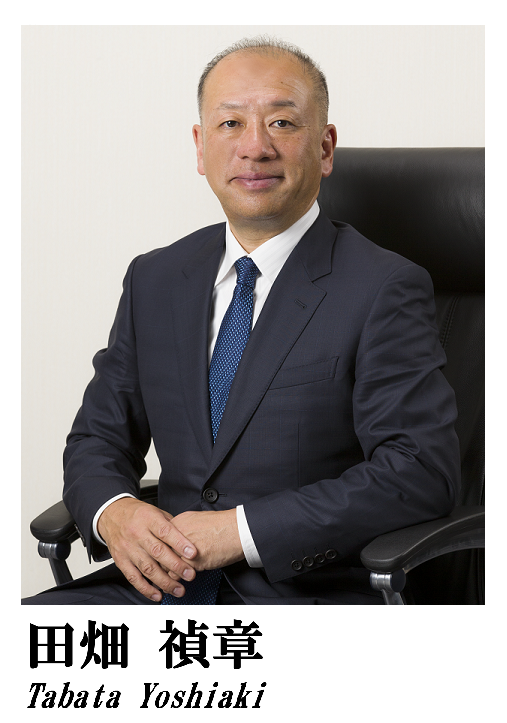 Now, we have adopted the quad-polar system in terms of marketing strategy where Japan, Euro-America, China and rest of Asia are controlled by respective managers, and 70% of our products go overseas. Looking at the recent global dynamics, we can see a variety of anxious elements such as US-China trade friction, Brexit, and tense situation in the Middle East. Under such circumstances, we avoid relying on one market, always carefully taking a balance among four marketing regions so that we can steadily grow as a whole whatever the global situation is. To name a few of specific actions, we have setup "Asia Development" department to cultivate untapped markets in Asia, and engaged in new partnerships with local enterprises.
On the other side, our products are equipped with the current EUROMAP63 interface, and we are ready to support EUROMAP77 that would be a global communication standard in the next generation as well as Industry 4.0 that is the standard aiming at a smart factory, so that our products can contribute to our customers at any fronts of the global market.
Now, we would also like to declare our serious stance in promoting SDGs activities. We try our best in conducting business, always bearing the "17 goals to transform the world" in mind, and we would like to play a leading role in our industry in addressing global-size issues such as marine micro plastics.
Since our foundation, we have had our corporate principle, "we would like to go forward with our important customers." We will maintain the principle down the road no matter how large our business field gets expanded as we believe it is essential to materialize our motto "Customer's Value UP " with which we could help our customers boost the value of their products.
From now onward, we would like to keep on contributing to the society through our business sincerely conducted from the customer's standpoint with an attitude not to say "Impossible" easily to any sorts of demands from our customers. And we will strengthen our corporate governance and management system for sustainable growth and higher corporate value.
I sincerely wish you great success, and I would appreciate your continued support and encouragement for many years to come."