Always putting ourselves in the customers' shoes,

we do our best without any compromise

in addressing global needs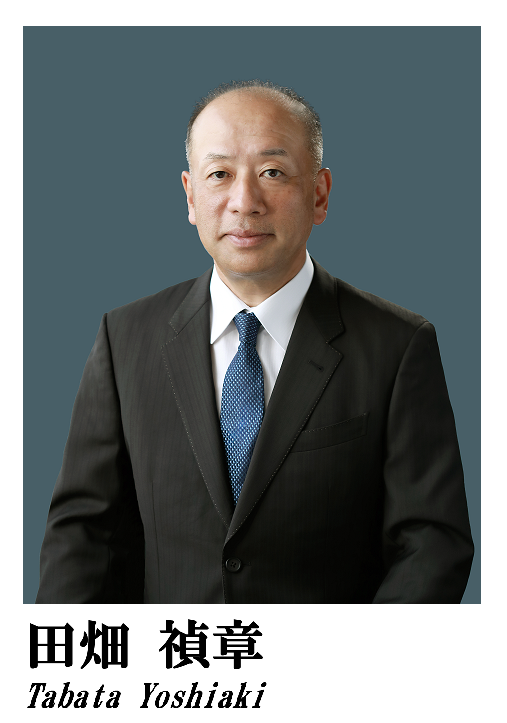 Since our foundation in 1925, we, Toyo Machinery & Metal Co., Ltd., have always been a precision machine manufacturer having a wish to grow together with our customers. Always keeping our motto "Customers' Value Up" in our minds, we have been helping our customers increase the values of their products.
I started to work for Toyo in 1985, when we launched the electric servomotor-driven machinery for the first time in the plastic molding industry. It was really innovative eco-friendly products in those times when the machines were thought to be driven by the hydraulic power. Now, the electrically driven machinery is common in the industry. This could not be achieved without our great engineering capability to design totally innovative products and strenuous marketing efforts to bring unknown products to the mainstream of the industry. I am confident that we can continue to open up our new markets in the global arena with our engineering and marketing ability deeply inscribed in our DNA.
Now, our global market consists of four major territories: Japan, Euro-America, China, and the rest of Asia, and about 70% of our products go overseas. To strengthen our marketing activity further, we have setup another division to cultivate untapped markets in Asia.
We also need to increase the production capacity to accommodate ever-increasing orders from various corners of the world market as well as the niche markets we have targeted. So we will streamline the production system by outsourcing some components while maintaining our present in-house integrated production system. Flexible customization and high maintainability of the products can be secured as essential parts are processed in-house.
As for products and technology, we will continue to develop machines that are sought after from customers. To name a few, our machines are ready to cover the EUROMAP 77 that would be a standard for the next generation as well as Industry 4.0 that is the standard aiming at a smart factory. We will also develop our own AI system by which the machine can be self-repairable during operation.
In addition, we will promote SDGs activities as a member of global companies. Especially, we would like to play a leading role in our industry in protecting the marine environment including the micro-plastic issue.
We have a lot to do toward our centennial anniversary in 2025 and beyond. I believe "honesty is the best policy." We would like to be a faithful and reliable company by conducting business by always putting virtue over profit.
I believe our eternal mission is to provide our best proposal to the requirements from the customers, keeping an attitude not to say "impossible" easily. From now onward, we will continue to strengthen our corporate governance and management system for sustainable growth and higher corporate value.