With our motto, "Customer's Value Up,"
we continue to satisfy diverse needs ofcustomers worldwide.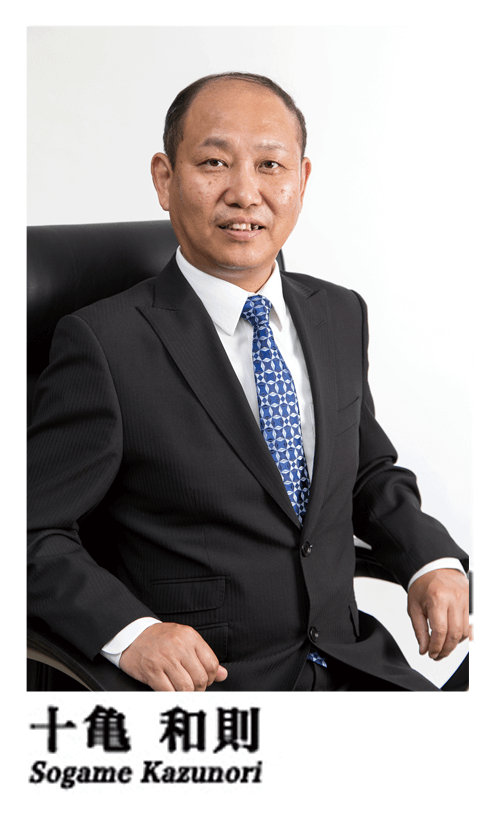 Since founded in Kobe-city known as "an international port town" in 1925, we, at Toyo Machinery & Metal, have been conducting our business always with our sincere hope, "We prosper along with our treasured customers." Though, with the times, Toyo's business arena has developed from "fabric" into "plastics and aluminum alloys", our hope has never been changed.

With a fundamental concept to supply customer-oriented, easy-to-use "smart" machines, and based on the electric servo driving technology we developed first-in-the-industry in 1984, we will continue to respond to diverse expectations, such as eco-friendliness, of the society through our injection molding machines and die-casting machines.

Produced based on our own accumulated technology and consistent in-house production, our products are highly appreciated not only in unpromising quality and superior performance but also in excellent energy-efficiency and environmental friendliness. And yet, not lingering on the current status, we are determined to keep on strengthening the capabilities to develop and produce the machines sought after by the customer.

In terms of sales and servicing activities, to cope with demanding and diversified global market, we are planning to improve and expand its sales and servicing network with various measures including taking hands with new partners. In addition, we will improve our production and distribution systems of machines and parts, so that we can efficiently cope with diversified needs of respective regional markets.

We will also enhance the alliance with our partners in the industry, so that we can strengthen the competitiveness and expand our business, eventually contributing to solidifying our foundation and increasing our corporate value.

Toward our centennial anniversary, about a decade ahead, Toyo and its group companies are determined to ceaselessly refine and develop our technology, so that we can keep on supplying innovative machinery and equipment that contribute to enriching the value of customers' products. This is what we call "Customer's Value Up."